Straiton Community Club
The  of the neighborhood
Home | About Us | Contact Us | Services | Projects
Services
Membership
Family Membership
Any number of children and two adults are included with family memberships at the rate of only $20 per year.

Individual Membership
Individual memberships are the single low rate of $10 per year for students, seniors or adults.
Annual Program Membership
This is an annual registration that includes everything a regular membership for those living within the membership boundaries entails except the right to vote. Families are $20 per year and individuals are $10 per year.
For more information about memberships:
Contact Josh for membership information, joshuajlindgren@gmail.com.
Rentals
For rentals, please email: straitoncommunityhall@gmail.com
Straiton Community Hall is owned and operated by Straiton Community Club. When not being used for our community programs, the hall is available for rent. It makes a great venue for weddings with a beautiful hardwood floor, round tables, folding chairs, warming kitchen, band stage, sound system.
*CASH damage deposits are required.
To hold a date, partial payment of rent is required and is non-refundable.  Intended use of the hall must be declared and we reserve the right to refuse service to anyone.

Rental Includes:
- 15 five foot round banquet tables
- 12 six foot rectangle tables
- 5 eight foot banquet tables
- welcome table, gift table, podium
- 140 folding grey chairs (square back, low profile)
- sound system for laptop or MP3/Phone input, with two microphones and stands
- Warming kitchen with: 1 oven, 1 singe wide fridge and freezer, 1 double wide fridge, 1 3' deep freezer
Hall Occupancy and Dimensions:
- Occupancy, fixed seating with tables: 140
- Occupancy, non fixed seating, no tables: 200
- Hall Dimensions: 60' x 40'
- Stage Dimemsions: 20' x 11'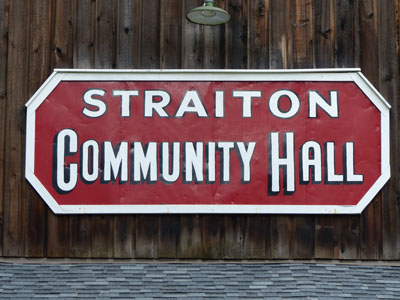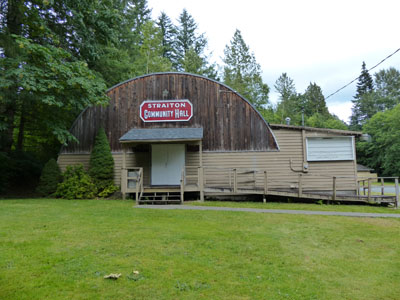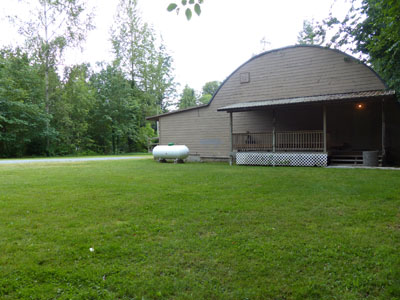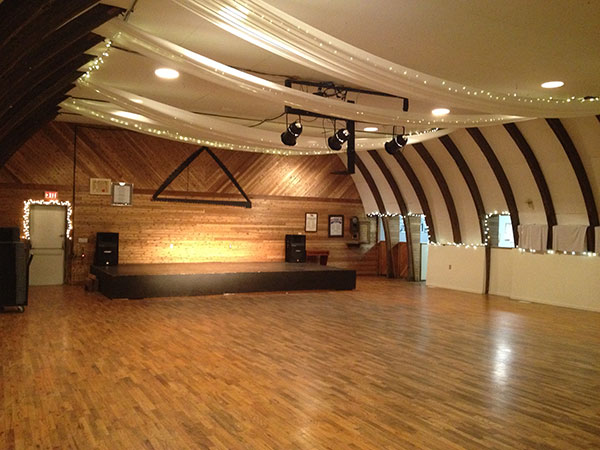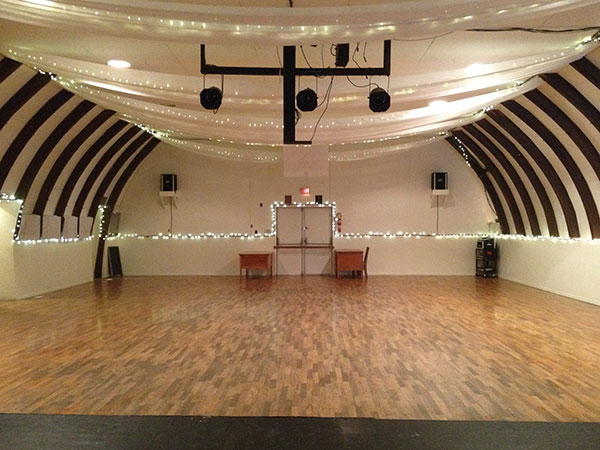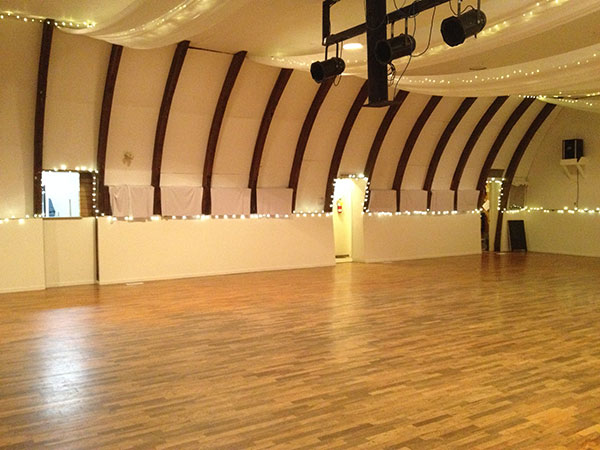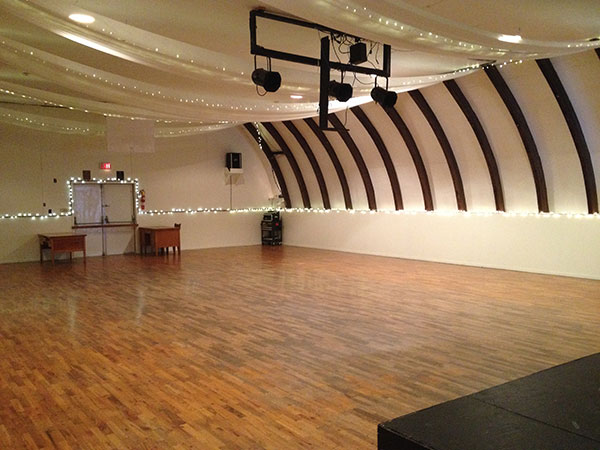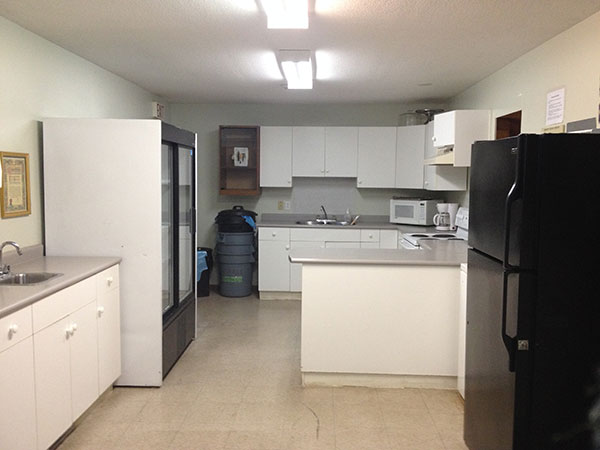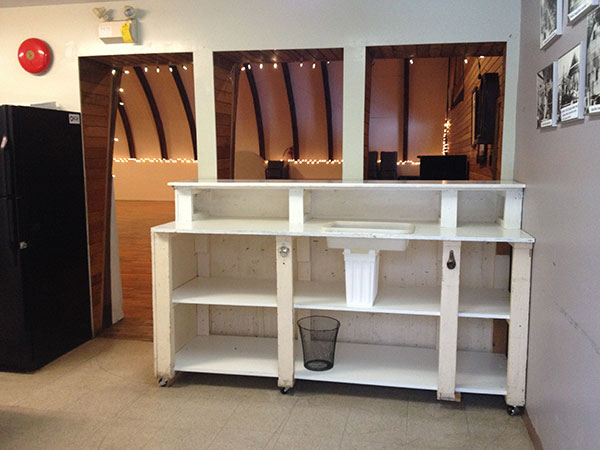 Community Programs
A variety of community recreational programs are offered at the hall.  Details will be posted as volunteers and resources are identified and plans are finalized.  If you have an idea for a program or an event beneficial to the community, please contact us.
Family Movie Night – A family content feature will be shown for free!  Bring your lawn chairs for comfort.  Refreshments will be available at low cost. - Date TBA.

EASTER EGG HUNT – Saturday of Easter Weekend - Still only $5 per hunter's license; grownups are free! Watch the Abbotsford News for the Easter Colouring Contest. Members are free!
COMMUNITY BARBECUE – 3 – 7 pm on the Sunday of the weekend following the Labour Day weekend Corn shucking, meet the neighbours, Jelly Bean Guess, Door Prize. Members are Free!
October – HALLOWEEN - children's event – costume parade, games, prizes. Members are Free!
December – COMMUNITY CHRISTMAS PARTY - Santa, crafts, goodies, for the whole family. Members are free!
Scholarships
Scholarships are offered in both the academic and arts/trades fields providing suitable candidates apply. A local committee selects students to receive scholarships. Criteria is based on field of study, future plans, citizenship and community participation at home and school. Voluntary service to the community, particularly through the Straiton Community Club is a priority. Thanks to the Abbotsford Foundation Society for their help in setting scholarship priorities.
 Donations to the Straiton Community Club Scholarship Fund are always appreciated.